About Us
David Sturrock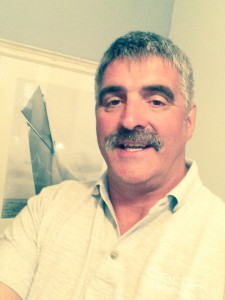 David is the founder of the company where we have been providing Yacht Charter since 2006. He has a lifetime of sailing experience summarised as follows:
He grew up learning seamanship and wooden boat restoration aboard the family yacht, a converted Falmouth Quay Punt Gaff Rigger sailing from the Tay estuary . The crew would often be made up of the 2 young Sturrock Brothers David and Andrew) and the 2 senior Sturrock's which was his Father Bill and his Uncle Forbes. Bill Sturrock was a Master Mariner and a trans Atlantic yachtsman who provided much of the development training.
As a student David spent his summers working as an RYA dinghy instructor for a variety of organisations including Activity Travel, SELB on Carlingford Lough in Northern Ireland and Outward Bound Loch Eil ( 2 week Viking Wayfarer courses with a fleet of 3 Navy Cutters). He then graduated to RYA Yachtmaster Offshore instructor and taught RYA cruising courses from Oban on the  West Coast of Scotland with Hebridean Cruising, Sunsail and Firth of Lorne Sea School.
He has often also competed in race series as either Skipper, helm or tactician in events such as Cowes Week, The Scottish Series, The Round Mull of Kintyre The Round Isle of Mull race and West Highland Week. This was in a range of yachts from 35-80' including the Ron Holland classic" Born Free" and the Maxi "Drum".
In more recent times he has skippered mainly on charters around the Dodecanese but also has skippered two ARC trans – Atlantic crossings from Las Palmas ( 2008 & 2012 on Flyer and Ceilidh of Lorne). In this time David  has logged over 80,000NM to date.
By drawing on and utilizing this experience at sea we believe will be very beneficial to the environment you will find on our charter yachts. Our aim is to encourage more people to enjoy the benefits of sailing on high specification yachts that are designed with respect for the seas they sail on.
Ben Sturrock
After spending 5 years working in sales for the Royal Bank Of Scotland as a mortgage adviser I decided I wanted to change career for something more challenging and rewarding.
I started my 3 year cadetship with Maersk in 2009 and worked my way through that which included various phases at sea working on different vessels such as chemical tankers, anchor handlers , supply boats and container vessels. This gave me a solid knowledge base into working at sea and offshore. After completing my Dynamic positioning courses and onboard training I was given an opportunity to move to a fast growing company with  a good number of offshore vessels and so I parted company with Maersk.
Working for Sealion shipping as a dynamic positioning officer I was involved with offshore work in the North Sea on one of the companies new build Anchor Handlers gaining experience on a wide number of offshore charters.
I have now been working for Allseas for the last 18months and have gained lots of experience through various different projects. These include 400+ subsea mattress installations throughout Brazil. Many small pipeline support and installation projects scattered throughout the North Sea. Now heading back to the Gulf of Mexico to start work on multiple subsea installation jobs before heading back to Brazil for more pipeline work.
Over the coming years I am looking to gain more experience with the sailing vessel side of the industry so I can further contribute to DSY and help take the business further.